Product Detail
Product Tags
CH200 Portable chlorophyll analyzer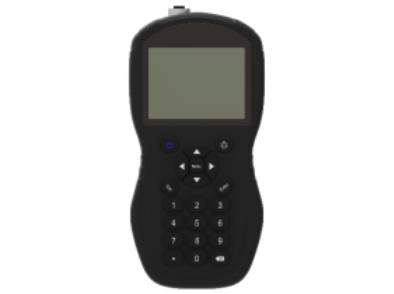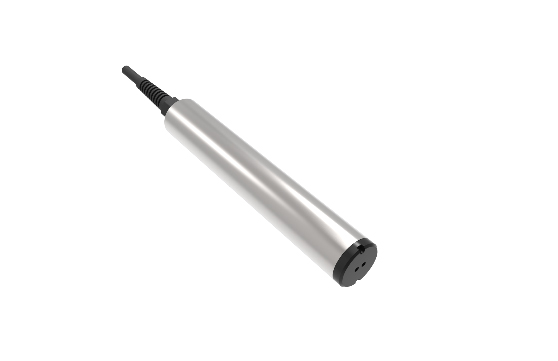 Portable chlorophyll analyzer is composed of portable host and portable chlorophyll sensor.Chlorophyll sensor is using leaf pigment absorption peaks in spectra and emission peak of the properties, in the spectrum of chlorophyll absorption peak emission monochromatic light exposure to water, the chlorophyll in the water absorption of light energy and release another emission peak wavelength of monochromatic light, chlorophyll, the emission intensity is proportional to the content of chlorophyll in water.
Portable host IP66 protection level
Ergonomic curve design, with rubber gasket, suitable for hand handling, easy to grasp in wet environment
Factory calibration, one year without calibration, can be calibrated on the spot;
Digital sensor, easy to use, fast, and portable host plug and play.
With USB interface, you can charge the built-in battery and export data through USB interface
It is widely used for on-the-spot and portable monitoring of chlorophyll in aquiculture, surface water, scientific research university and other industries and fields.
Technical specifications
Model

CH200

Measuring method

Optical

Measurement range

0~0.5-500ug/L

Measurement accuracy

±5% of the corresponding signal level of 1ppb 

rhodamine WT dye

Linear

R2 > 0.999

Housing material

Sensor: SUS316L; Host: ABS+PC

Storage temperature

0 ℃ to 50℃

Operating temperature

0℃ to 40℃

Sensor dimensions

Diameter 24mm* length 207mm; Weight: 0.25 KG

Portable host

203*100*43mm; Weight: 0.5 KG

Waterproof rating

Sensor: IP68; Host: IP66

Cable Length

3 meters (extendable)

Display screen

3.5 inch color LCD display with adjustable backlight

Data Storage

8G of data storage space

Dimension

400×130×370mm

Gross weight

3.5KG
Online pH/ORP Meter T6500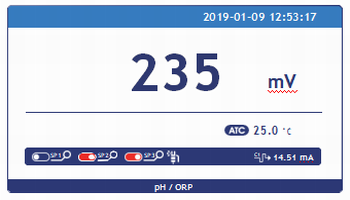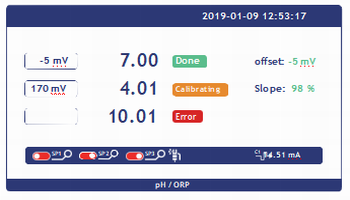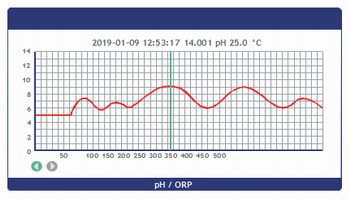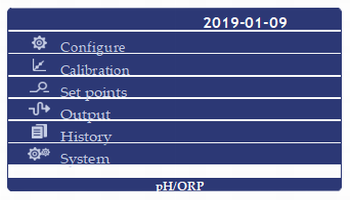 Features
1.Color LCD display
2.Intelligent menu operation
3.Multiple automatic calibration
4.Differential signal measurement mode, stable and reliable
5.Manual and automatic temperature compensation
6.Three relay control switches
7.4-20mA & RS485,Multiple output modes
8.Multi parameter display simultaneously shows – pH/ ORP, Temp, current,etc.
9.Password protection to prevent misoperation by non- staff.
10.The matching installation accessories make the installation of the controller in complex working conditions more stable and reliable.
11.High & low alarm and hysteresis control. Various alarm outputs. In addition to the standard two-way normally open contact design, the option of normally closed contacts is also added to make the dosing control more targeted.
12.The 6-terminal waterproof sealing joint effectively prevents water vapor from entering, and isolates the input, output and power supply, and the stability is greatly improved. High resilience silicone keys, easy to use, can use combination keys, easier to operate.
13.The outer shell is coated with protective metal paint, and safety capacitors are added to the power board, which improves the strong magnetic anti-interference ability of industrial field equipment. The shell is made of PPS material for more corrosion resistance. The sealed and waterproof back cover can effectively prevent water vapor from entering, dustproof, waterproof, and corrosion-proof, which greatly improves the protection capability of the whole machine.
Electrical connections
Electrical connection The connection between the instrument and the sensor: the power supply, output signal, relay alarm contact and the connection between the sensor and the instrument are all inside the instrument. The length of the lead wire for the fixed electrode is usually 5-10 meters, and the corresponding label or color on the sensor Insert the wire into the corresponding terminal inside the instrument and tighten it.
Instrument installation method

Technical specifications
Measuring range

-2։16.00pH–2000։2000mV

ծ

Measure Unit

pH mV



Resolution

0.001pH 1mV

 

Basic error

±0.01pH ±1mV

։ ˫

Temperature

-10 150.0 ( it is basesd on the electrode)

˫

Temperature resolution

0.1

˫

Temperature basic error

±0.3

։ ˫

Woring temperature

0 150

Temperature compensation

Automatic or manual

 

Stability

pH:≤0.01pH/24h ORP: ≤1mV/24h

Current output

3 Rd 4։20mA,20։4mA,0։20mA

Communication output

RS485 Modbus RTU

Other functions

Data record/curve display/data upload

Relay control contacts

3 G։roup: 5A 250։VAC5A30VDC

Optional power supply

85 265VAC,9 36VDC Power: ≤3W

Working environment

There is no strong magnetic interference besides the earth

։ ˫

Ambient temperature

-10 60

Relative humidity

No more than 90%

Protection level

IP65

Instrument Weight

1.5kg

Dimensions

235×185×120mm

Installation

Wall mounted
---
Previous:
BA200 Portable blue-green algae analyzer
---
Write your message here and send it to us