Product Detail
Product Tags
Conductivity/TDS/Salinity Meter/Tester-CON30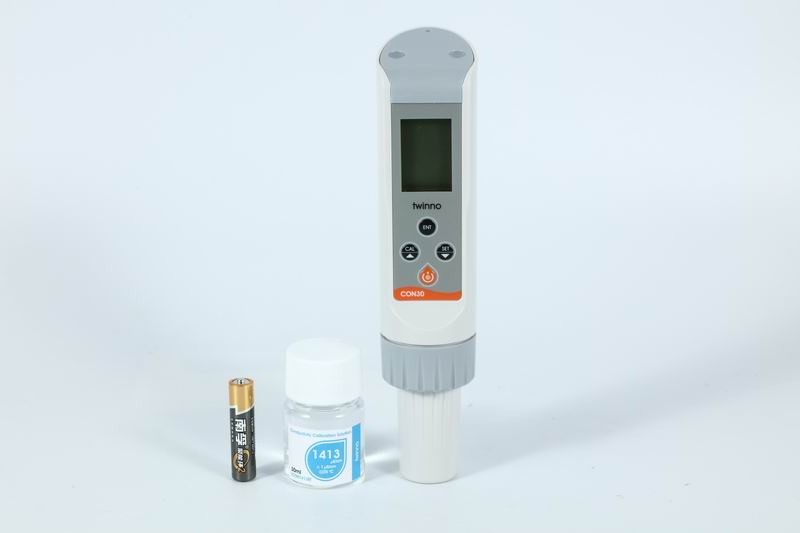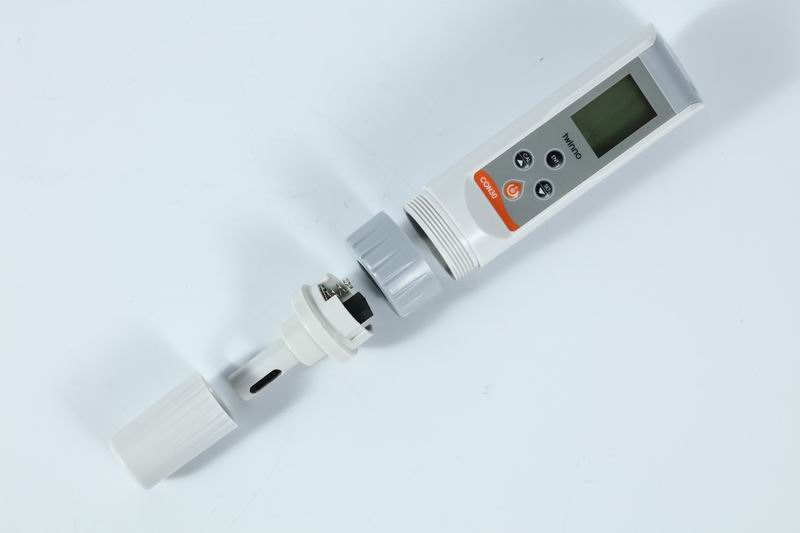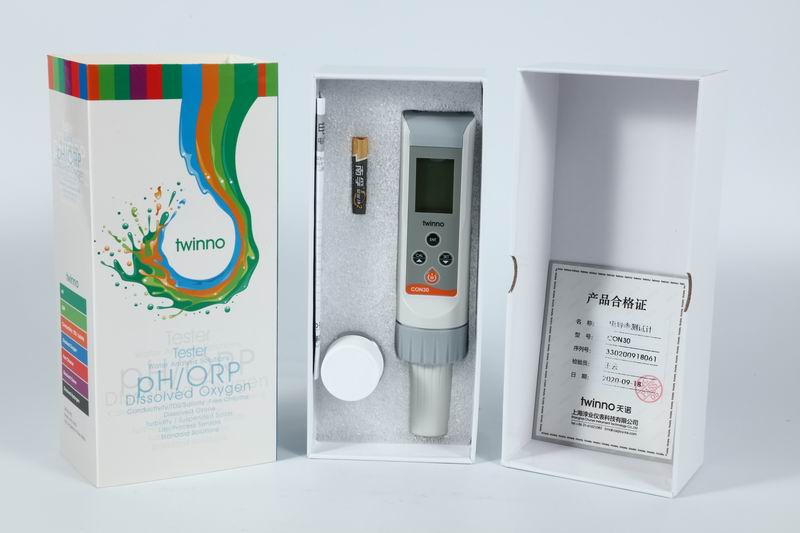 The CON30 is an economically priced, reliable EC/TDS/Salinity meter that is ideal for testing applications such as hydroponics & gardening, pools & spas, aquariums & reef tanks, water ionizers, drinking water and more.
●Waterproof and dustproof housing, IP67 waterproof grade.
●Precise & easy operation, all functions operated in one hand.
●Broad measuring range: 0.0μS/cm - 20.00μS/cm Minimum reading:0.1μS/cm.
●CS3930 conductive electrode: graphite electrode,K=1.0, precise,stable and anti-interference;easy to clean and maintain. 
●Automatic temperature compensation can be adjusted: 0.00 - 10.00%. 
●Floats on water,field throw-out measurement(Auto Lock Function).
●Easy maintenance, no tools needed to change batteries or electrode.
● Backlight display,multiple line display, easy to read.
●Self-Diagnostic for easy troubleshooting (e.g. battery indicator, message codes).
●1*1.5 AAA long battery life.
●Auto-Power Off saves battery after 5mins non-use.
Technical specifications
CON30 Conductivity Tester Specifications

Range

0.0 μS/cm (ppm) - 20.00 mS/cm (ppt)

Resolution

0.1 μS/cm (ppm) - 0.01 mS/cm (ppt)

Accuracy

±1% F.S

Temperature Range

0 - 100.0℃ / 32 - 212℉

Working Temperature

0 - 60.0℃ / 32 - 140℉

Temperature Compensation

0 - 60.0℃

Temp.Compensation Type

Auto/Manual

Temperature Coefficient

0.00 - 10.00%, adjustable (Factory default 2.00%)

Reference Temperature

15 - 30℃, adjustable (Factory default 25℃ )

TDS Range

0.0 mg/L (ppm) - 20.00 g/L (ppt)

TDS Coefficient

0.40 - 1.00, adjustable (Coefficient: 0.50)

Salinity Range

0.0 mg/L (ppm) - 13.00 g/L (ppt)

Salinity Coefficient

0.48~0.65,adjustable (Factory Coefficient:0.65)

Calibration

Automatic range, 1 point calibration

Screen

20 * 30 mm multi- line LCD with backlight

Lock Function

Auto/Manual

Protection Grade

IP67

Auto backlight off

30 seconds

Auto power off

5 minutes

Power supply

1x1.5V AAA7 battery

Dimensions

(H×W×D) 185×40×48 mm

Weight

95g
---
---
Write your message here and send it to us