Product Detail
Product Tags
Dissolved Hydrogen Meter-DH30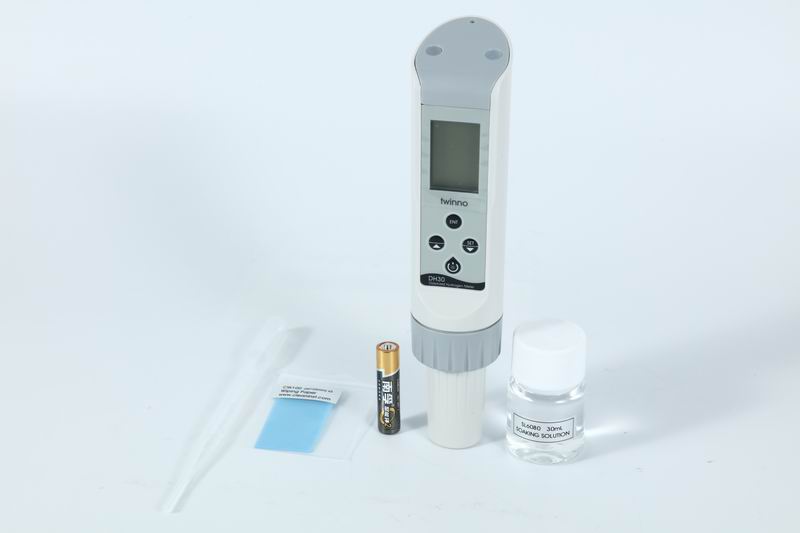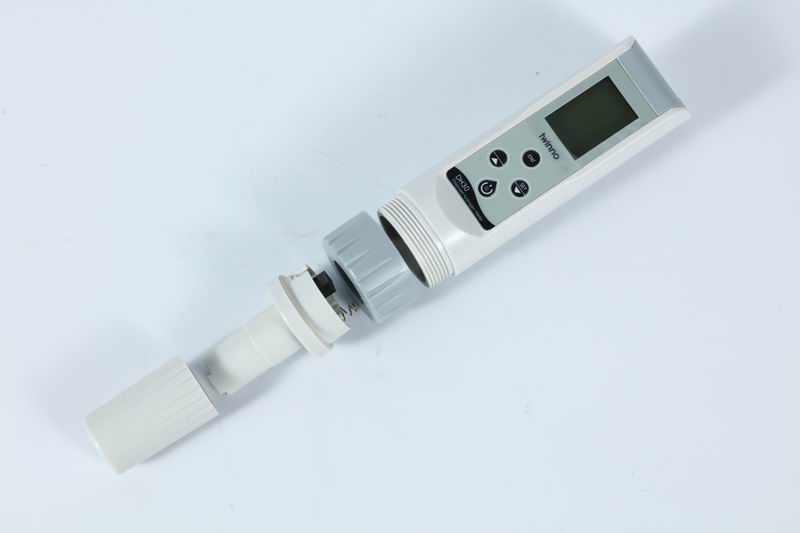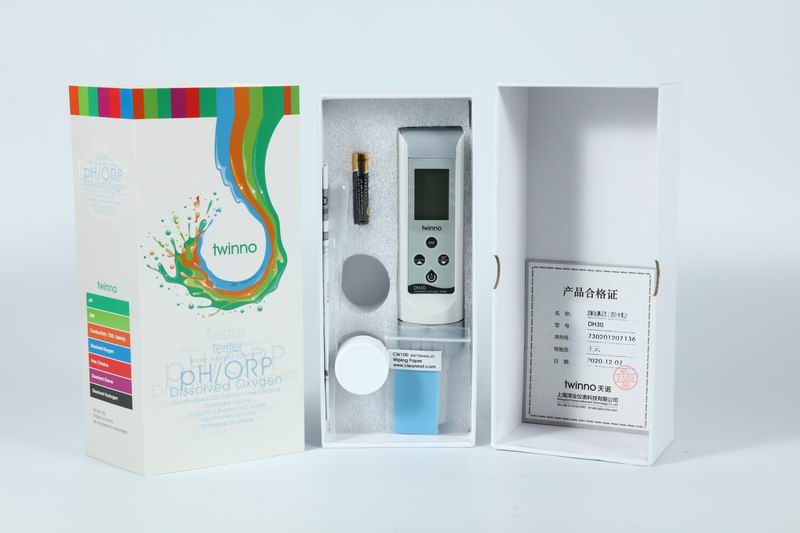 DH30 is designed based on ASTM Standard Test method. The precondition is to measure the concentration of dissolved hydrogen at one atmosphere for pure dissolved hydrogen water. The method is to convert the solution potential into the concentration of dissolved hydrogen at 25 degrees Celsius. The measurement upper limit is around 1.6 ppm. This method is the most convenient and fast method, but it is easy to be interfered by other reducing substances in the solution.
Application: Pure dissolved hydrogen water concentration measurement.
●Waterproof and dustproof housing, IP67 waterproof grade.
●Precise & easy operation, all functions operated in one hand.
●Broad measuring range: 0.001ppm - 2.000ppm.
●CS6931 replaceable dissolved hydrogen sensor
●Automatic temperature compensation can be adjusted: 0.00 - 10.00%. 
●Floats on water,field throw-out measurement(Auto Lock Function).
●Easy maintenance, no tools needed to change batteries or electrode.
● Backlight display,multiple line display, easy to read.
●Self-Diagnostic for easy troubleshooting (e.g. battery indicator, message codes).
●1*1.5 AAA long battery life.
●Auto-Power Off saves battery after 5mins non-use.
Technical specifications
| | |
| --- | --- |
| Measurement range | 0.000-2.000ppm |
| Resolution | 0.001 ppm |
| Accuracy | +/- 0.002ppm |
| Temperature | °C,°F optional |
| Sensor | Replaceable dissolved hydrogen sensor |
| LCD | 20*30 mm multi-line crystal display with backlight |
| Backlight | ON/OFF optional |
| Auto power off | 5 minutes without key be pressed |
| Power | 1x1.5V AAA7 battery |
| Working Environment | -5°C - 60°C, Relative Humidity: <90% |
| Protection | IP67 |
| Dimensions | (HXWXD)185 X 40 X48mm |
| Weight | 95g |
---
---
Write your message here and send it to us